Posta is nestled in a mountain range that offers an abundance of walks, cycle rides and culinary experiences. Today in order to expand my knowledge of Italian gastronomy, we bicycled to a neighboring town of Bacugno to sample the fresh mozzarella. We stopped by a local cemetery and averted a run in with some shepherd dogs that were on the loose. On the way back we passed by a Agriturismo. So we stopped in to see what was cooking. An Agriturismo is a curious and special thing to Italy – a place that naturally grows and serves food that follows local traditions offering to reconnect people to the land and its food. We met Domenico who helped to make Amatriciana famous. Amatriciana is a local Italian pasta dish that has now traveled the world, with Domenico steering the dish onto an international stage.
After returning to Posta we decided to take advantage of the sunny skies and go for a walk. We walked to nearby Borbona and then decided to take a hiking trail over the hillside to the small and picturesque town of Vallemare. We traversed the hillside walking along a moderate grade that brought us to a vista that revealed a rainbow falling over the village of Borbona with the mountains glowing behind, a dam gorgeous sight. Soon we came to an encumberment in our path, someone had dumped a large bundle of trees and natural refuse in our way. Jeff in order to tap into his powerful problem solving mind, steadied his body and grabbed ahold of a small twisted rope that was tied waste high between posts. Jeff's brain went into overdrive as a sudden 100 volt shock sprang from the rope and Jeff nearly launched himself off the side of the hill as he was pulled back from deathly harm. 'What the FUCK was that! It almost killed me!' Jeff screamed still twitching as he tried to determine whether the electricity had fully existed. 'What does electricity taste like?' I asked. 'Jeff that rope has been following our path the last 500 meters, it's a cattle electric cattle rope,' I explained. I went ahead and lead us up around the arboreal refuse that had blocked our path. We arrived at the edge of Villamore where two (new) barking  shepherd dogs angrily approached.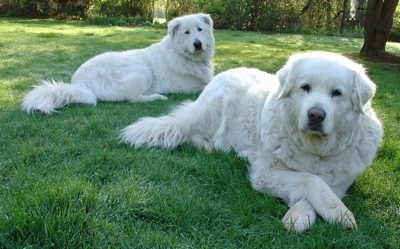 Jeff, fearful of a another physical shock swiftly moved forward leaving me to fend for myself. I intrepidly faced off against the shepherd dogs. After overcoming an initial growl or two I was able to pet them both into subservient submission. Soon the two dogs trotted ahead in order to shepherd Jeff back into the flock. We neatly rounded the bend with our two trusted shepherd dog companions when the beautiful village of Vallemare appeared below. After having a nice tour of the village we decided a coffee was on order at the local pizzeria. A sign for the pizzeria stood above a closed up building when yet another shepherd dog appeared. Our two dogs obediently responded to the sudden danger and ran up to the this bigger and obviously stronger dog. The new dog bit one of the dogs and both dogs retreated back to us looking for safety. The new big dog approached us growling and with a bloody toe. A growling dog is frightening, but if a dog and I gently calmed the dog and we added a third dog to our group.